Twenty years ago, I brought my family's brand to the city of Paris. My shoes had a reputation for very English qualities: premium materials and impeccable construction. Over the years, I gave a more international expression to the collections by stressing modern design and luxury finish.
The Paris line proved so successful that I gave it a new name, my own, Matthew Cookson.
Believe me, I take shoes very seriously. If I'm not travelling looking for new materials, new workshops and new ideas, you'll find me in the store. And not in the office, but behind the counter – where I can talk to customers and display my collections personally.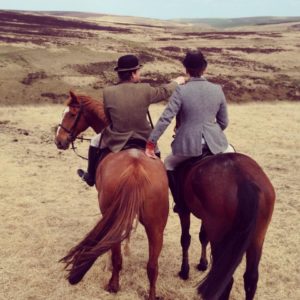 Today the collection contains the most original shoes yet prodcued, led by our celebrated slippers. The latest collection features new models, new lasts and new materials that combines French flair with (just a little) British eccentricity.
Browse my site, vist my shop and (as we say in England) put yourself in my shoes.